We couldn't do this without our Donors! While A Change for Better grows, our Donors are our lifeline for members of the community seeking support.
We love and appreciate each and every one! Thank you for supporting our vision and The ACFB Fund!
Complete the Form and Submit to ACFB Fund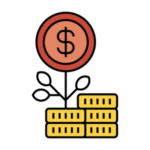 The ACFB Fund Approves the Application and Allocates Funding
The Grantee May Use Their Funding for Products or Services on A Change for Better
Born out of a deep frustration in the current mental health system, The ACFB Fund is A Change for Better's (ACFB) answer to providing support to those who need it most.
How often is it that the government refuses to step in? Too often. What happens to lower income families who scrape by but by no means can afford to spend an additional $140+ per week getting the mental health help they so desperately need? They go without.
Not anymore. Enough is enough.
The main purpose of ACFB is to bring together a community of like-minded people all wanting the same change. Using a feature rich website design suited to assist private practice therapists, ACFB uses a portion of sales on all memberships and products. As ACFB grows, so does The ACFB Fund.