The charitable side of A Change for Better, the ACFB Fund seeks to fill the gaps in the current New Zealand mental health system.
The ACFB Fund is A Change for Better's commitment to helping anyone with the need to access mental health information, resources, and support. The ACFB Fund is dedicated to helping people with low income, who have exhausted other means of funding such as WINZ, I Am Hope, and Will to Live.
The ACFB Fund is currently funded through a percentage of the sales of memberships and products in the ACFB Store as well as by private donations and hopefully soon by grants.
Complete the Form and Submit to ACFB Fund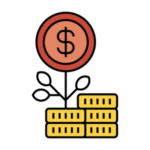 The ACFB Fund Approves the Application and Allocates Funding
The Grantee May Use Their Funding for Products or Services on A Change for Better
Need Mental Health Support?
You're not alone. We are here to help! Use the button below to register your interest in accessing funds as they become available.