Need mental health support but have been turned down by the government, WINZ, and others? We'll help! That's what we're here for – REALLY.
Just fill out the form below and submit.
The first step in the process is to complete the form below and submit it to the ACFB Fund for review.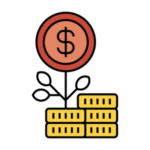 The ACFB Fund will review your details and confirm if you are approved for access to the fund
Start to use your funding for any qualifying Products or Therapy Services on the A Change for Better website
Born out of a deep frustration in the current mental health system, The ACFB Fund is A Change for Better's (ACFB) answer to providing support to those who need it most.
How often is it that the government refuses to step in? Too often. What happens to lower income families who scrape by but by no means can afford to spend an additional $140+ per week getting the mental health help they so desperately need? They go without.
Not anymore. Enough is enough.
The main purpose of ACFB is to bring together a community of like-minded people all wanting the same change. Using a feature rich website design suited to assist private practice therapists, ACFB uses a portion of sales on all memberships and products. As ACFB grows, so does The ACFB Fund.
Where Our Money Comes From
Currently, The ACFB Fund is funded by private donations and ACFB. We are looking to expand our fundraising efforts in 2023 with the goal of funding 100 therapy sessions.